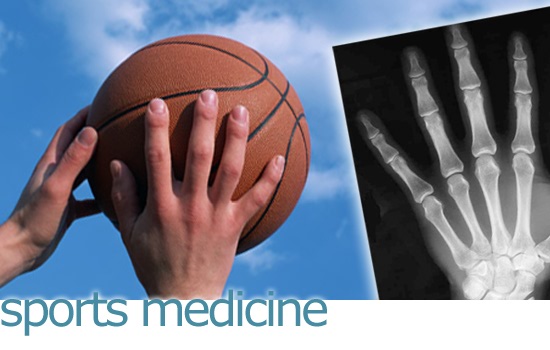 Shoulder arthroscopy
Shoulder arthroscopy is a surgical procedure to treat many conditions in and around the shoulder while remaining minimally invasive. The conditions often treated with this procedure include labral injuries, cartilage injuries, instability, rotator cuff tears, bursitis, acromial clavicular joint arthritis and cartilage lesions. This is often performed as an outpatient procedure but if it is extensive, it may involve an overnight stay. Most patients undergo a general anesthetic but will also get a nerve block for post-operative pain control. No surgical procedure is without risk, but they are rare in these cases.
Labral repair
The glenoid labrum is a soft tissue ring that surrounds the glenoid or the "socket" in the shoulder. This acts to deepen the socket and resist dislocation. This structure can be injured traumatically or through repetitive activities. Not all labral tears need to be repaired, but when they cause significant pain or instability the patient may elect to have this repaired. This injury is often diagnosed clinically with a physical exam and history as well as special studies like an MRI arthrogram. When the patient elects to have surgery, this is most often done with an arthroscopy of the shoulder and is performed as an outpatient procedure. The patient will need physical therapy after the surgery to regain full function and obtain the best result possible.
Rotator cuff repair
The rotator cuff is a group of four muscles that act to move and stabilize the shoulder. The rotator cuff is made up of the supraspinatous, infraspinatous, subscapulairs and teres minor. This muscle group can become irritated and result in a tendinopathy, which causes pain and some mild decrease in function. This rarely requires surgical treatment and often improves with conservative treatments. The tendons can be injured and result in an actual tear, which can cause more pain and disability. Not all tears require surgical treatment and must be evaluated on a case-by-case basis. When these injuries require surgical treatment, they can be fixed in a variety of methods, including arthroscopy and open surgical repairs. Patients will also require physical therapy, and most do very well. Just like any surgical procedure there are risks, but again most are rare and would be discussed in clinic.
Knee arthroscopy
Knee arthroscopy is a surgical procedure that allows for the treatment of many disorders of the knee. This allows for the minimally invasive treatment of meniscus tears and cartilage lesions. It can also assist in the care of synovial lesions, patella-femoral disorders and ligament reconstruction. Whether done alone or in combination with a more extensive procedure, this is often an outpatient procedure and usually provides for excellent results.
ACL reconstruction
The anterior cruciate ligament (ACL) is a ligament within the knee that provides stability to the knee. This is a strong structure that resists anterior to posterior translation and pivot within the knee. This ligament can be hurt through a direct contact or through an indirect mechanism like twisting. Different factors can increase the risk of injury, and these can be minimized using appropriate neuromuscular training. Unfortunately, when the ligament is torn, it does not "repair itself." Although this injury may not require surgery, many patients and surgeons elect to reconstruct this. A variety of techniques and graft choices are available for reconstruction, and these are chosen on an individual patient basis. This surgery is typically performed with the assistance of an arthroscopy and can use autograft (tissue harvested from the patient) or allograft (tissue harvested from a cadaver.) Rehabilitation is very important to the outcome and is often started within the first week after surgery.
Meniscus injury
The meniscus is a fibrocartilagenous structure within the knee that aids in the distribution of weight and shock absorption. Each knee contains two menisci, one on the medial (or inside of the knee) and one on the lateral (or outside of the knee). When injured, the meniscus can cause pain or mechanical symptoms like "locking" or "catching." These injuries do not always require surgery. If a surgical procedure is performed, the torn meniscus is "repaired" or it is debrided (removed). Depending on the surgical procedure, the post-operative rehab can vary greatly. The surgery is performed arthroscopically and is usually an outpatient procedure.
OFFICE INFORMATION
321 N. Highland Ave., #120
Sherman, TX 75092
903-870-7936 (main)
903-957-0367 (fax)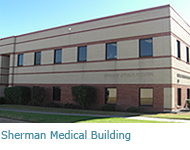 From U.S. 75, go west on Houston St. (Hwy. 56).
Turn right (north) on N. Highland Ave.
to the Sherman Medical Building, located on right.
»
Map it
OFFICE HOURS

Mon.-Thur.: 8 a.m.-5 p.m.
Closed for lunch: 1-2 p.m.
Fri.: 8 a.m.-noon


HOSPITALS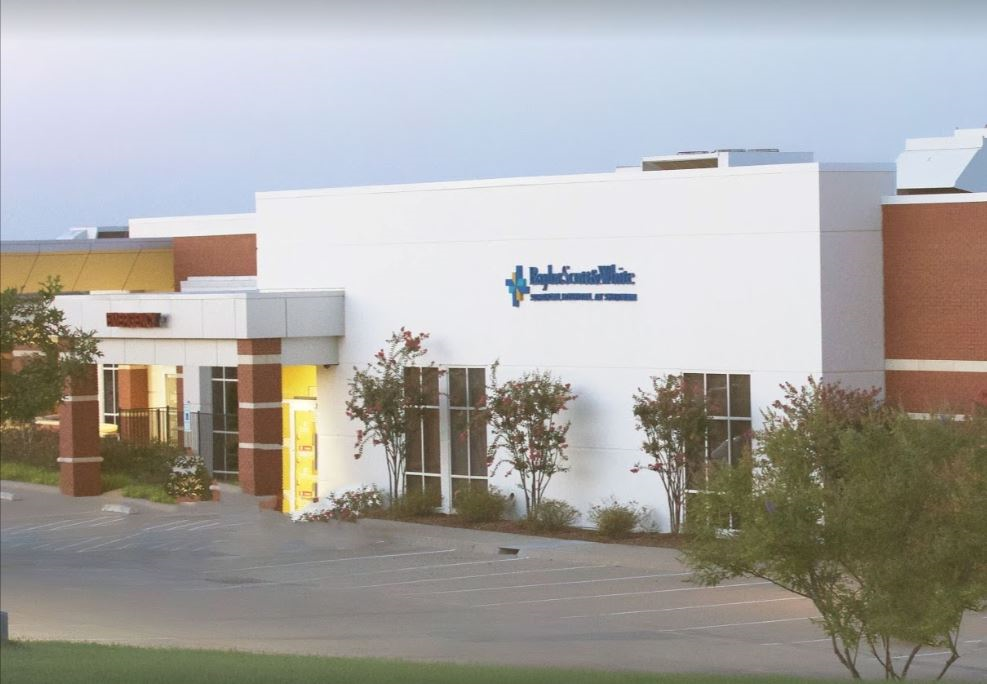 »Baylor Scott and White Surgical Hospital at Sherman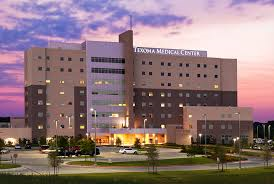 »Texoma Medical Center