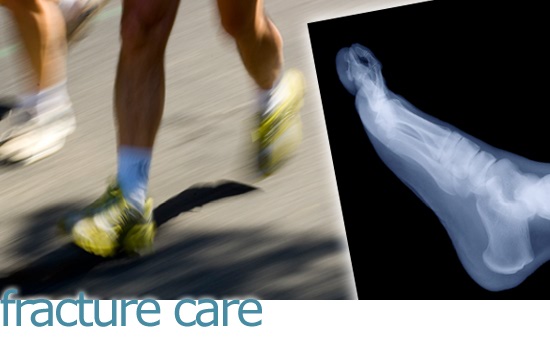 Hip
Although many injuries are classified as hip fractures, the exact location and orientation of the injury are very important to the type of treatment required and the eventual outcome. These fractures include but are not limited to femoral neck fractures, intertrochanteric fractures and subtrochanteric hip fractures. Treatment options include screw placement, a combination of a plate and screws, intramedullary nailing (rod and screw construct) and hip replacement. It is important to speak to the treating surgeon to understand the type of fracture that has occurred to understand its treatment and rehabilitation.
Femur
Just like the hip, femur fracture treatment depends on several variables. The patient's age and location of the fracture are very important to the type of treatment prescribed. The patient's health is also important, particularly when this injury involves trauma sustained to other parts of the body. The fracture may be treated with a cast, a plate and screws or a long rod and screws. Patients are typically allowed to put weight on the affected leg as soon as the surgeon feels the bone is strong enough to tolerate it.
Tibia/ankle
A wide range of options exist for the treatment of tibia and ankle fractures. This treatment ranges from casting, external fixation, intramedullary nailing (rod) to a combination of plates and screws. The treatment is determined by the location, amount of displacement, amount of comminution and health of the surrounding tissues. Rehabilitation is also dependent on these same factors.
Distal radius
The radius is one of the two bones in the forearm. The distal end of the bone is the part of the bone close to the wrist. Distal radius is the most commonly fractured bone in the arm. The break usually occurs when someone falls on an outstretched hand, but it can occur in other manners, including a car or motorcycle accident. When fractured, it usually causes immediate pain and swelling, and in some cases deformity. After evaluation, treatment is often determined by the alignment of the bones, number of pieces and health of the soft tissues. Depending on these factors, the treatment may involve a splint, cast, pins, external fixator or a plate and screws. Outcome and rehab depends on the fracture and type of treatment selected.
OFFICE INFORMATION
321 N. Highland Ave., #120
Sherman, TX 75092
903-870-7936 (main)
903-957-0367 (fax)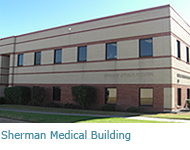 From U.S. 75, go west on Houston St. (Hwy. 56).
Turn right (north) on N. Highland Ave.
to the Sherman Medical Building, located on right.
»
Map it
OFFICE HOURS

Mon.-Thur.: 8 a.m.-5 p.m.
Closed for lunch: 1-2 p.m.
Fri.: 8 a.m.-noon


HOSPITALS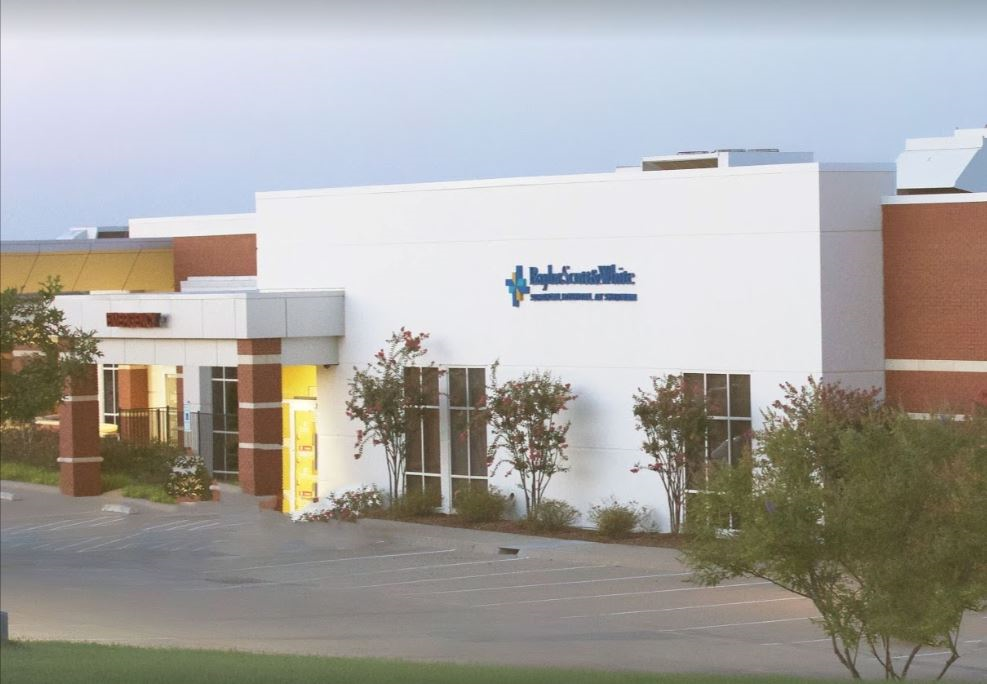 »Baylor Scott and White Surgical Hospital at Sherman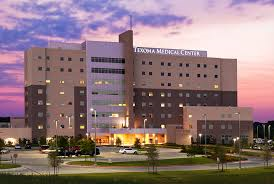 »Texoma Medical Center